Printmaking Tools
On this page you'll find some of my favorite tools that I use in my studio. 
Note: Some of the links below are affiliate links. This means I may get a small commission when you make a purchase, but there will be no additional cost for you. Thank you for supporting my small business!
I recommend this kit to everyone starting out! This was my first kit, and I believe it's one of the best because it includes everything you need without sacrificing quality. 
The 4-inch brayer from Speedball is one I use the most, which is why I have several of them! 
I do have a couple of hard brayers as well for prints where I may have more details. 
After I fell in love with printmaking, I wanted to invest in some better tools. These tools are popular for a reason! If you can learn to hone your tools while you work (it's fast and easy when you get the hang of it!), these will last forever. 
This is the best way to hone your tools before, after, and during your carving sessions! If you keep them honed, you won't have to worry about sharpening with a stone for quite a while. 
I've tried many different carving substrates, and the Speedy Carve still stands out above the rest as being easy and smooth to carve, it won't crumble, and takes details well. I like to buy it in the big sheets and just take what I need for each project so I can minimize waste. I save all the little bits too for later, because you never know when you'll need a tiny stamp!
If you're looking to do more detailed pieces, classic battleship grey linoleum is the way to go!
If you're printing with the battleship grey linoleum, or even a larger rubber stamp, you'll need one of these! There are alternative solutions out there such as wooden spoons, so explore to find the option that works best for you. 
I use these inks for most of my work. It's oil based so it works up nicely, gives beautiful coverage and color, has a long open/working time, but it can be cleaned up with water! I would advise getting the tube and not the tin, as the tin can form a skin and cause wasted ink.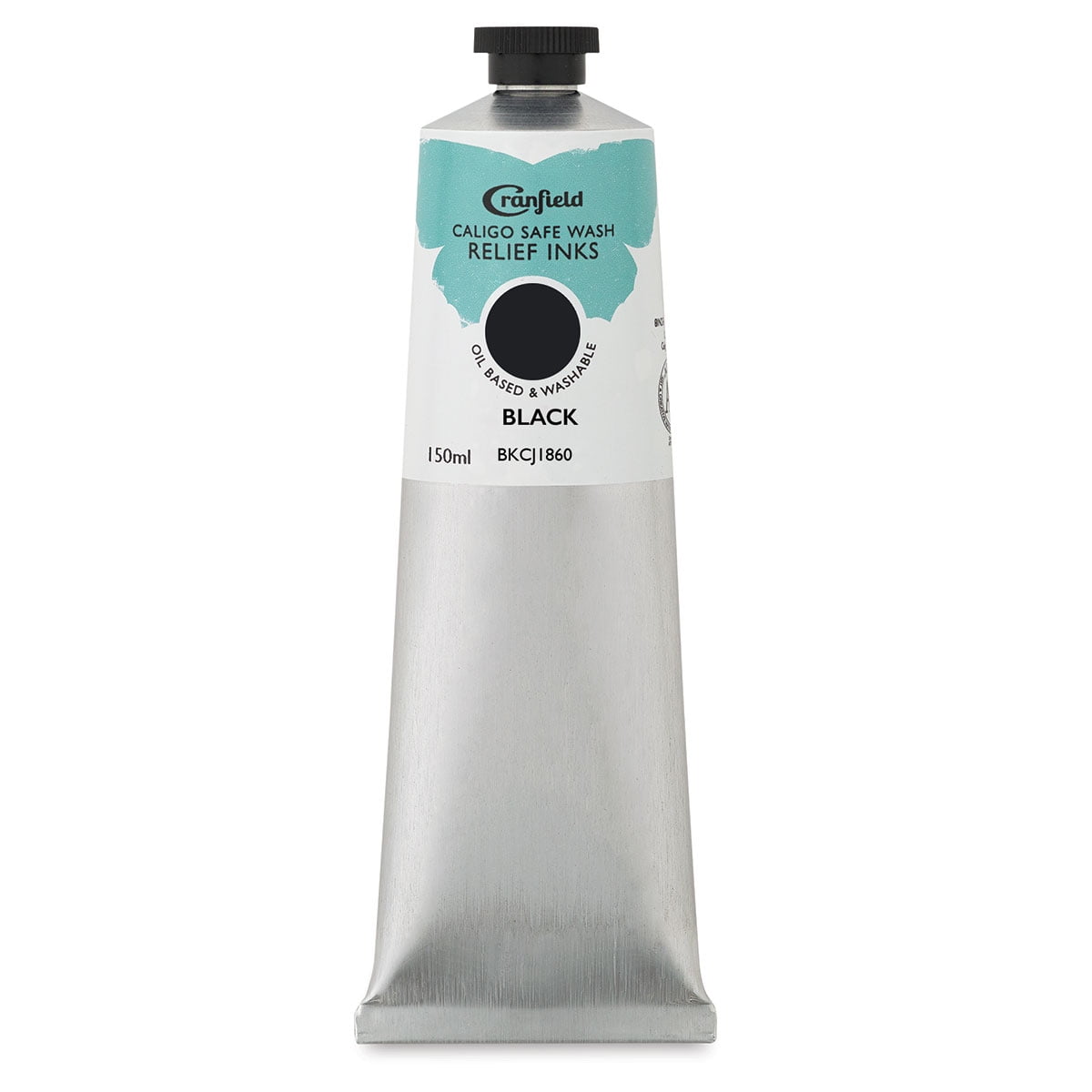 Some printmakers love to hate on Speedball ink because it tends to give spotty coverage, especially with large black areas. However, I still find it useful in my printmaking process when I need to proof prints or test some things out. It allows me to affordably try out a variety of colors and techniques and have it dry fast. While my finished prints aren't usually water-soluble inks, these can be fun depending on the look you're going for!
I often get asked what ink pads I use because they are so pigmented! I love the Ranger Archival inks because they come in so many colors, they're permanent, and they're waterproof. That means I can stamp and then use watercolor over the top of it and it won't bleed. They have mini pads too! 
The VersaFine Clair is another favorite ink pad. I actually like the coverage and consistency of this ink better than the Ranger inks, but the VersaFine Clair has fewer colors available. 
Awagami papers are my favorite for printmaking, especially if you're printing by hand instead of with a press. The paper choice is as important as the printed image, as it can enhance the final work. 
For a more affordable option for finished pieces, I would recommend this paper pad when starting out. 
I'm adding this in here because it's a staple in my studio. I use it for proofing, sketching out ideas, rolling out extra ink - everything! I do buy the boxes of reams because it's more economical and then I can create until my heart is content without worrying about wasting "good" paper.